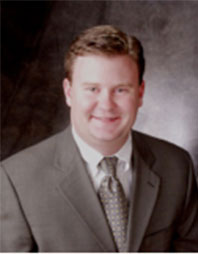 Mr. Cunningham specializes in providing tenant representation and project leasing services. Preston combines his market knowledge and relationships with the brokerage community to advise clients on strategic leasing and disposition plans, site plan layout, and the management of the marketing and negotiation process.
Mr. Cunningham has significant experience in developing retail projects since 2002. Success in developing complex projects has gained Preston the reputation of being a value creator and a redevelopment specialist.
With careful due diligence and an understanding of market conditions, Preston has built a track record of increasing the market value of assets for his clients.
Licenses / Professional Affiliations
Licensed by the State Bar of Texas
Licensed Broker with the Texas Real Estate Commission
Member of the International Council of Shopping Centers
Achievments
Sourced and Completed over $100 million dollars of development and redevelopment projects
Founded Cunningham Ventures in 2008
Education
J.D. from South Texas College of Law
B.B.A. from Baylor University, Financial Planning and Services
Tenant Representation
Pappas Restaurants
Encore Bank
Original Pancake House
Buffalo Wild Wings
Development Projects
Houston
West Road Plaza
Westheimer @ Yorktown
San Felipe @ Winrock
Cambridge @ Holcombe
San Antonio
Blanco Pointe
Blanco @ Loop 410
1604 @ Huebner
410 @ Bandera
The Woodlands
College Park I (The Woodlands)
College Park II (The Woodlands)
Research Forest (The Woodlands)
Terramont Village (The Woodlands)
McAllen, TX